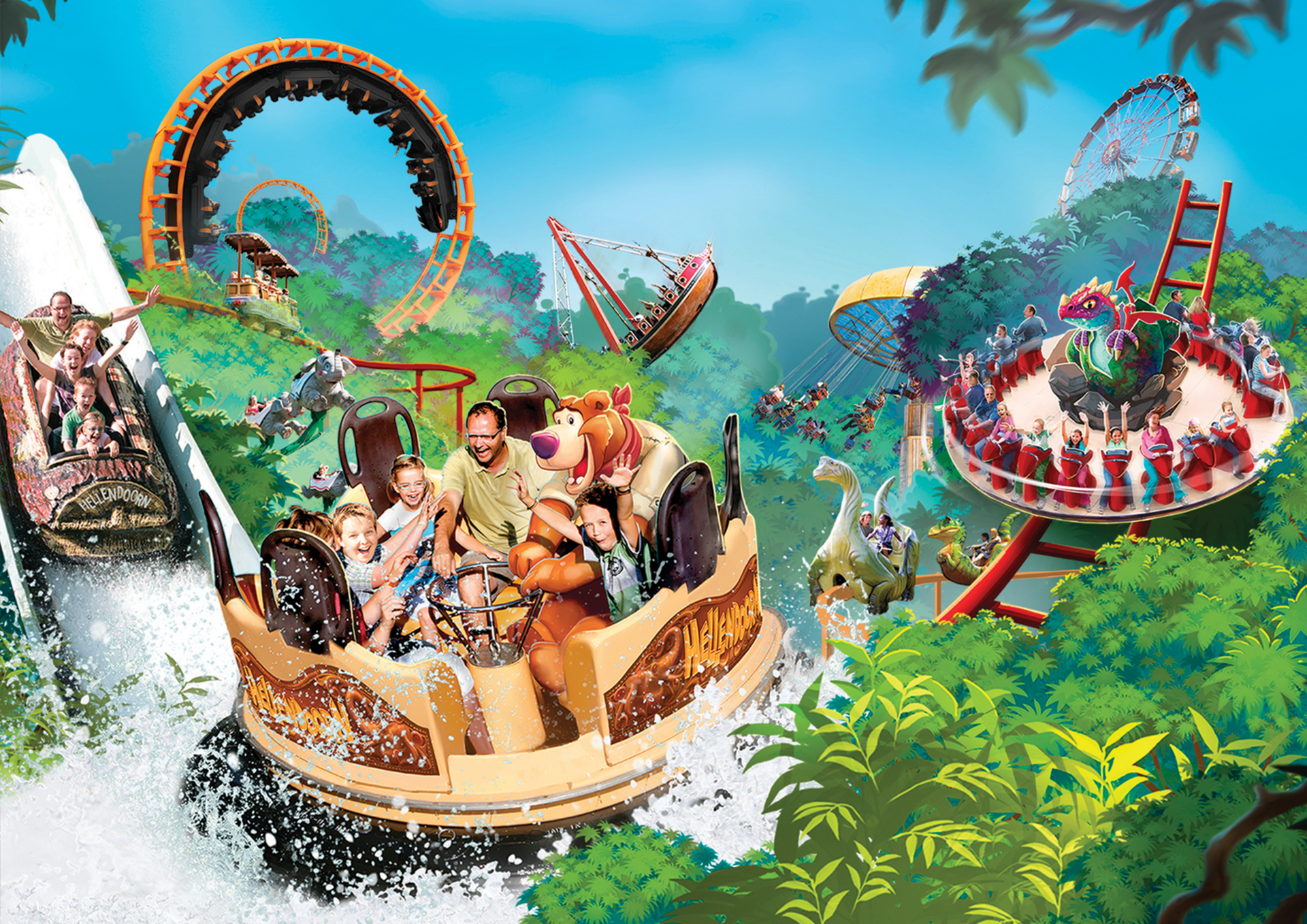 Kinderfeestje in Hellendoorn
Looking for an adventurous children's party?Come to Avonturenpark Hellendoorn: the most adventurous location to celebrate a children's party! With a complete package, it will be a perfectly fitting birthday celebration.
The birthday boy/girl will take their friends on an adventure: a ride in the Oldtimers, water fun in the Wild Waterval, and excitement in the Balagos roller coaster. One thing is for sure: this children's party will be talked about for a long time.
What does a birthday party in Hellendoorn look like?
You will be welcomed at Restaurant De Berghoeve with refreshments and treats. After this welcome, there will be time to freely explore the park with all its attractions and shows, followed by a complete lunch in the afternoon with French Fries (+mayonaise), a frikandel, and Capri-Sun. At the end, each child will receive a discount voucher to revisit Adventure Park.
Birthday parties are only available for children up to 12 years old, and accompanying adults will avail of the same discounted package rate.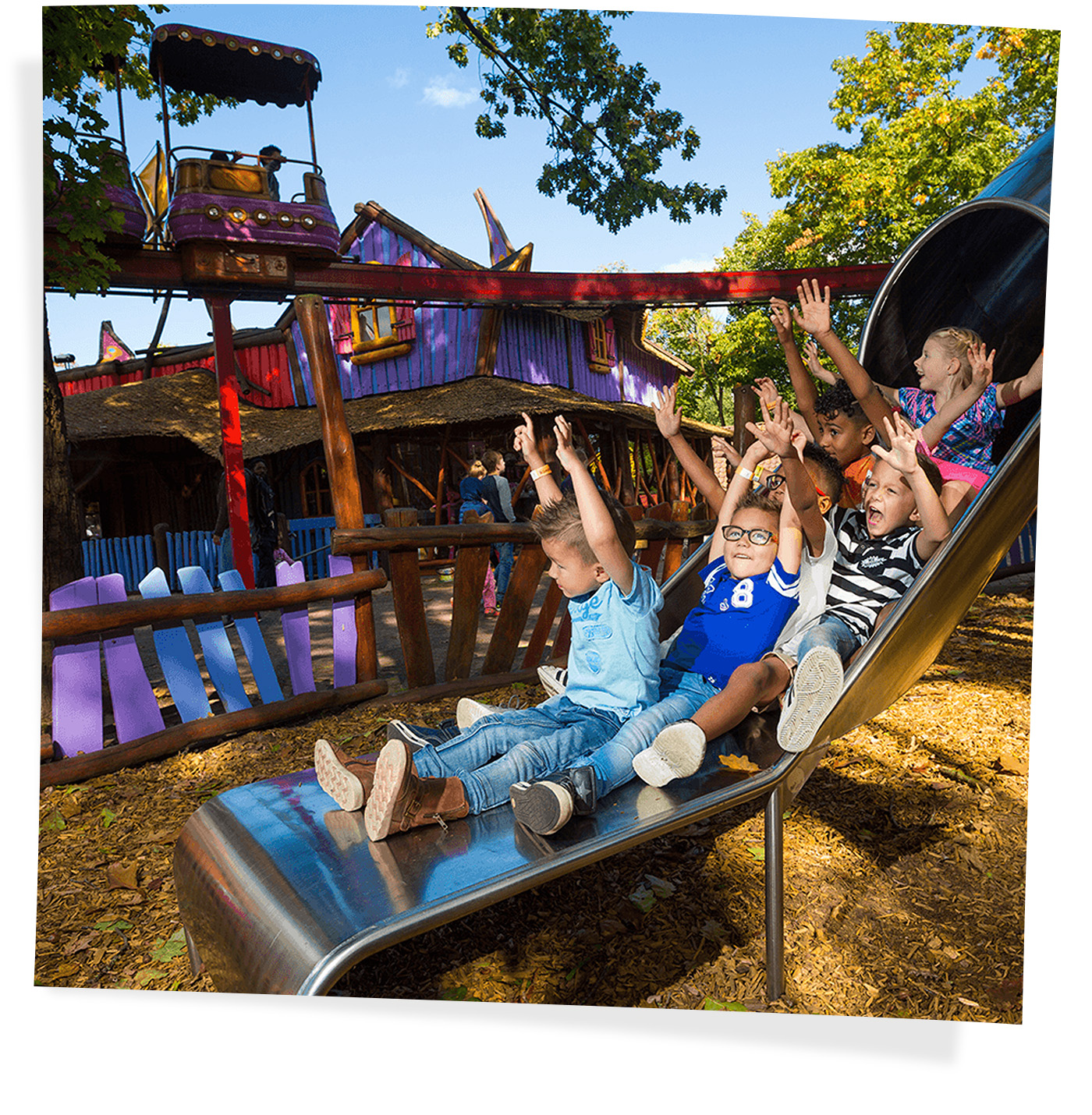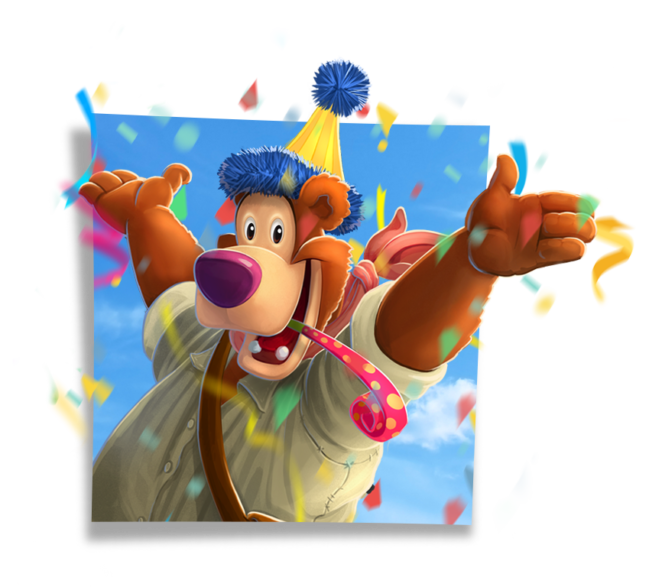 A children's party never to be forgotten, complete package, fully taken care of.
Entrance ticket to Avonturenpark Hellendoorn

Reception with refreshments and treats at De Berghoeve

Lunch with French fries, mayonnaise, frikandel, and a pack of Capri-Sun (voucher)

Discount voucher for a future visit
Book this children's party at least two days in advance.We need time to prepare the party. All birthday parties need to be booked online in advance.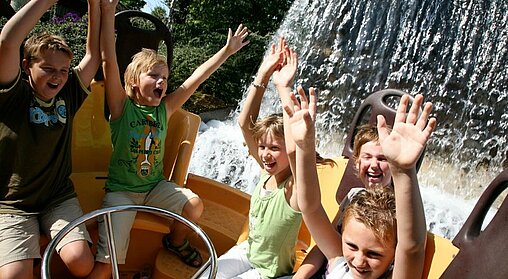 Prijs Arrangement
Reserveer je kinderfeestje online!
Prijs:

Voor abonnementhouders bedraagt dit arrangement € 9,50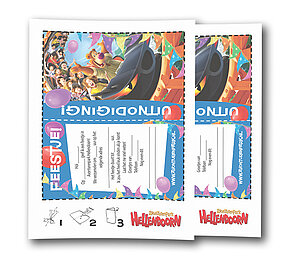 Adventurous invitation
Original invitation for the children's party! Download the invitation card here and send all your friends an adventurous invitation for this can't-miss party!
Organize a fantastic children's party!!
Why organize it yourself when you can completely delegate it. During the reception, there is an opputtunity to start the day together and, if desired, receive congratulations and gifts. Enjoy the many attractions and shows with a delicious serving of fries, frikandel, and Capri-Sun in the afternoon.
A birthday to never forget!
Reserve directly online and receive all the details, download the invitations, and let the anticipation begin.
Book the party at least two days in advance. We need time to prepare the party.
Note: All bithday parties must be booked online in advance.
If you are coming with more people than indicated, please inform the Group Ticket Office upon entry.
If you have fewer people than indicated, you will not receive a refund or replacement ticket.
Parking is not included. Parking costs €7,50 per car. A parking ticket is only availabe online and can be added to your order.
Minimum participation of 5 children (up to 12 years old).
Minimum participation of 1 adult (pays the same price).
The birthday package is intended for a children's party and will be supervised by a few adults.
Discounts for season pass holders are only valid for pass holders and not for participants without a season pass.
After reservation and payment, the booking is final, and cancellations are no longer possible.