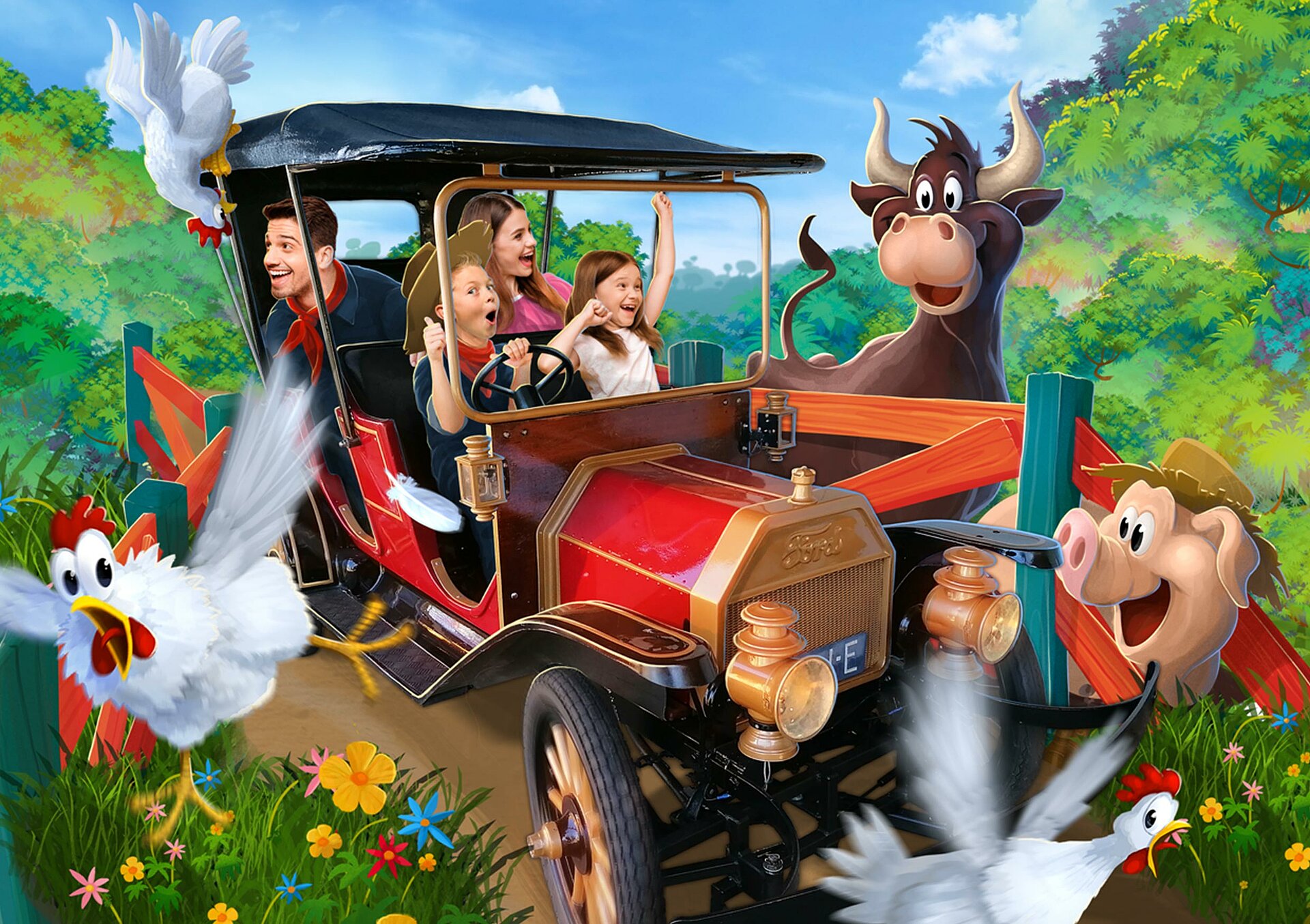 Familypark with more than 30 attractions
What will you be doing first? A ride in rollercoaster Balagos, water fun in the Wild Waterval or lasergaming in De Discovery Club? Avonturenpark Hellendoorn offers around 30 attractions for young & old. There is something to do for everyone!

For the smaller adventurers we have 'Dreumesland'. In Dreumesland there are multiple attractions for children up to 120 cm. Most of our park is made up of family-attractions that everyone can enjoy. Most of these attractions are accessible to people taller than 90 cm.. And of course we also offer attractions for real daredevils. Rollercoaster Balagos, Tarantula Magica and Het DrakenNest are some examples of these. These 'thrillrides' are accessible to people taller than 120 cm.
Free shows for the entire family
Besides all our attractions you can also enjoy entertaining shows and other entertainment in Hellendoorn. You can meet park mascot Baba in the morning at our entrance for a high five and a photo moment. Scattered throughout the day there are theater shows by the popular duo Kareltje & Jasmijn and ther are several Mini Disco's and Meet & Greets on the park.

Looking for adventure? Visit the spectacular show 'Sky Pirates' from the 8th of july till september the 3th in our open air theater. Amazing stunts, astonishing heights and an exciting story told by fearless Captain Jack. You don't want to miss this show, this is the last year that they are performing!
Lots of food and drink options
You become hungry from all the adventures in our park! Avonturenpark Hellendoorn offers a lot of options when it comes to food and drinks. Every part of the park has their own catering locations with loads of (healthy) choices. Besides several smaller catering locations, there are three large catering locations in our park.

In the middle of our familiepark you can find Eethuis de Berghoeve; the largest restaurant in Avonturenpark Hellendoorn. Here you can get sandwiches, salads, pizzas, pastas and loads more! Fancy some chips, snack, ice cream and/or drinks? Visit Kapitein Baba's in the pirate area and Bella's Smakbar next to the Rioolrat.

Ask our employees for more healthy alternatives and dietoptions. We are happy to help you.